Freya at her viewing posts
Tripawds is a user-supported community. Thank you for your support!
I took this photo of Freya at the top of her northern viewing post tonight.  As you can see, a collection of boxes (and yes, that is a skull mask – it's one of my halloween decoration boxes) and a cat scratching post that helps her get up to look out. It's night here now so her view is of the dark, and the potentially scary, backyard.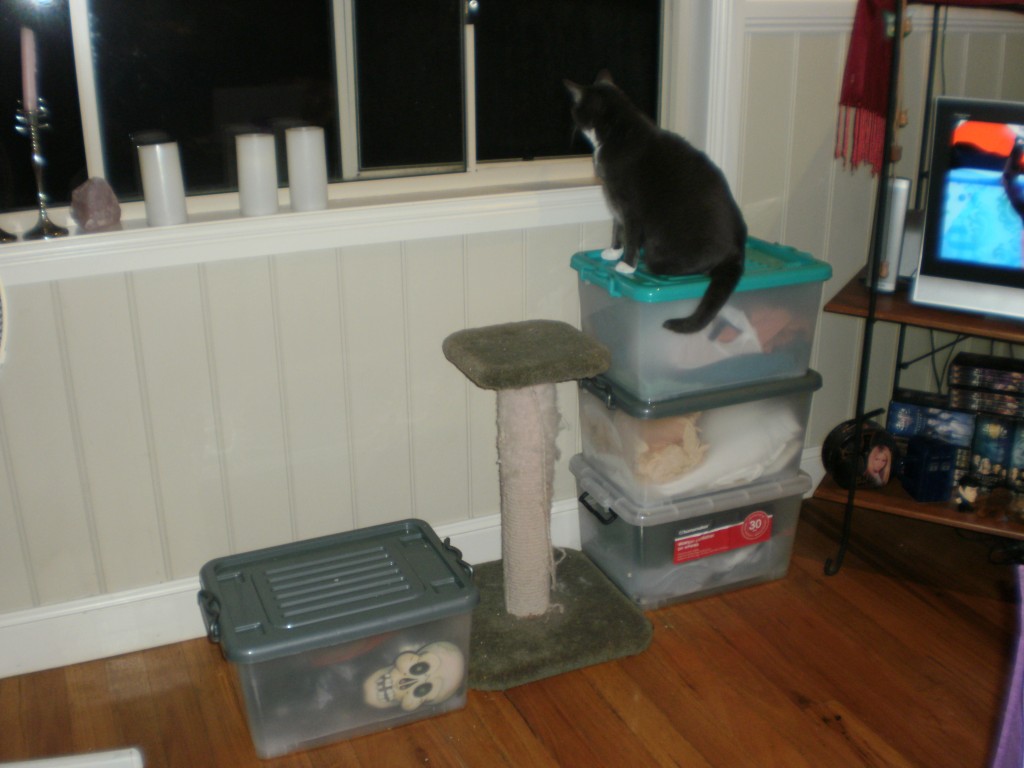 And this is her eastern viewing post (her cat tree) with assistance up the various levels ably provided by her very first piece of cat furniture – a modified bar stool (it's almost as old as she is).
She jumps up to the bottom platform of the cat tree then up to the right support of the cat stool and then up to the top bar of the cat stool, she then jumps from that to the top platform (the large one, not the upper smaller one), where she lounges in the morning sun for ages on end.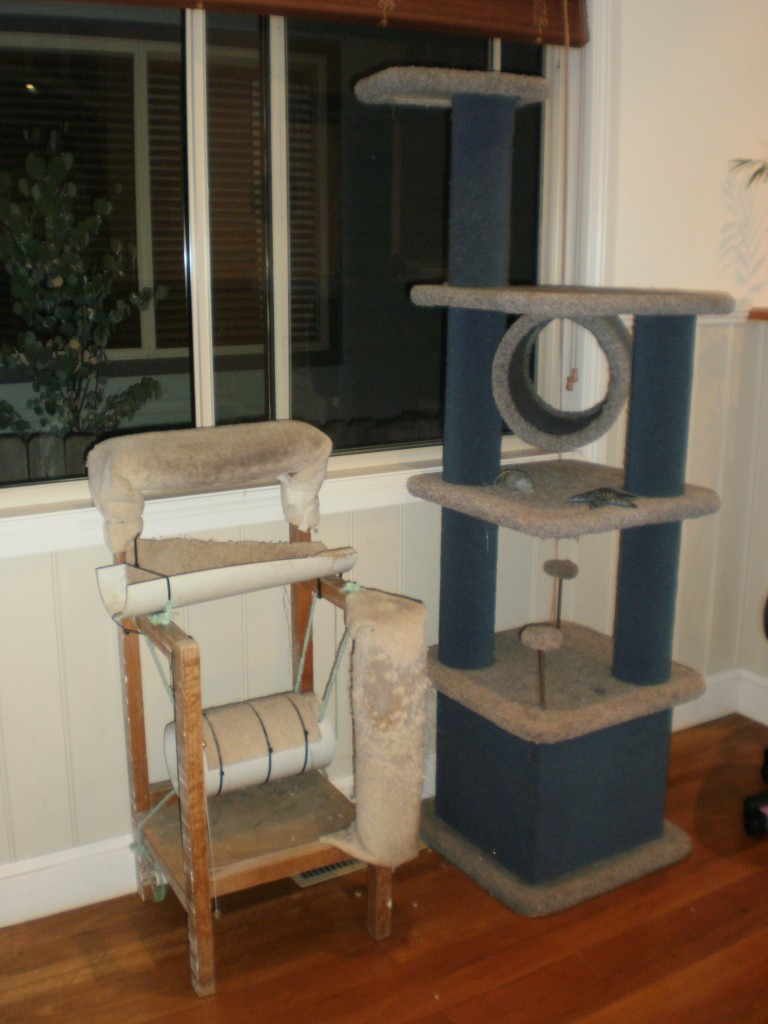 Hope that gives some idea of how Freya gets around and enjoys her views.
Michelle and Freya