Tripawds is a user-supported community. Thank you for your support!
Freya and I have moved again. This time to a house that I bought, so no more moves for a while. Yay.
So, knowing we will be here for a while, I got my brother to make a bespoke window seat for her.
Design brief was low wide steps covered with carpet leading to a lounging platform at window height for her to loll in the sun. Upper platform based around her favourite pillow (with sides to stop the pillow sliding off)
The finished product, with model, below. The cat grass is optional of course. As are the toy dinosaurs LOL.
As an older (16 years) rear tripawd Freya needs fabric under her front claws to make her feel secure, as she can only do a short hop up. The width of the step is to let her pause and rest if she needs to (thinking further ahead to decreasing mobility).
---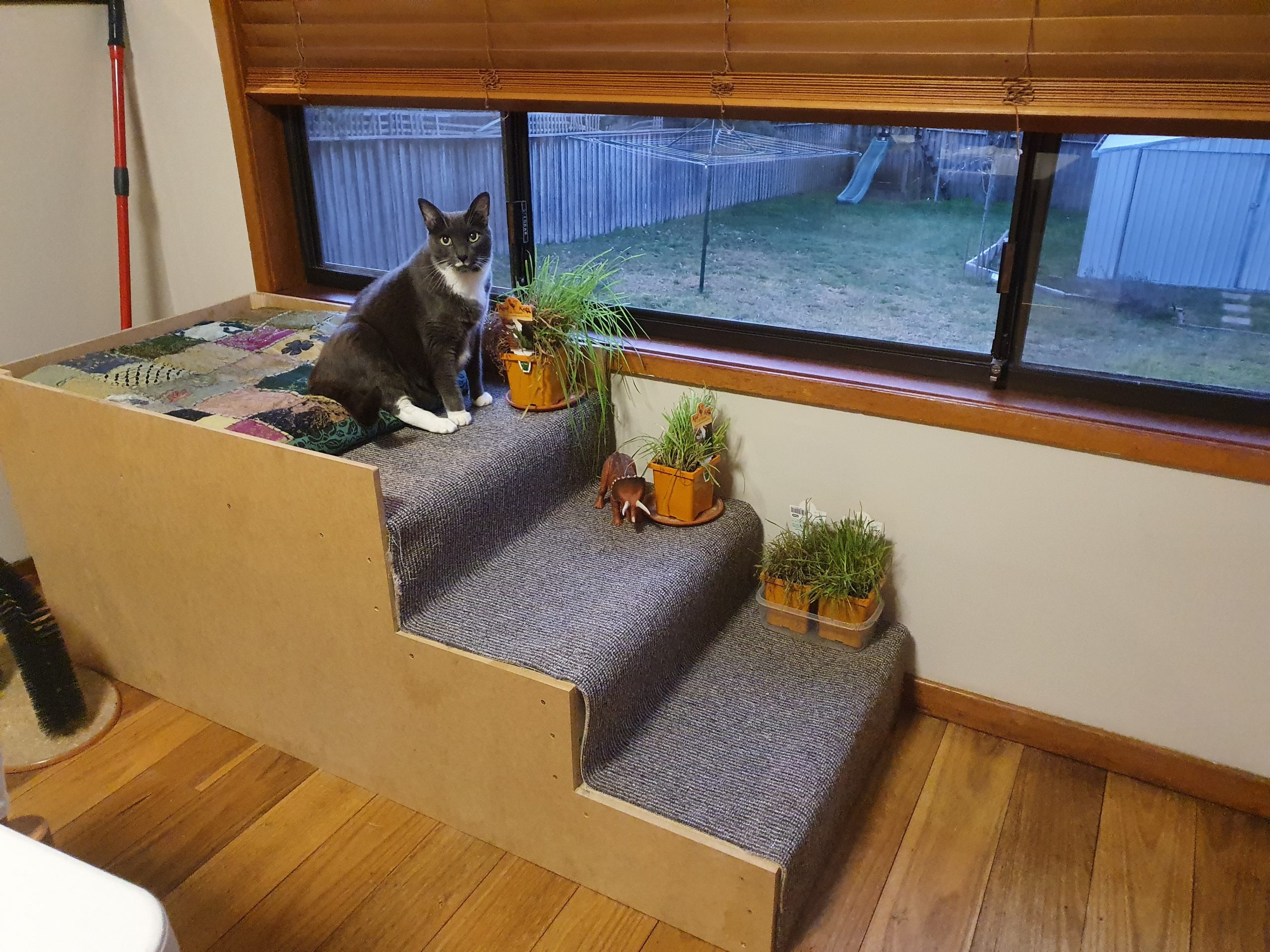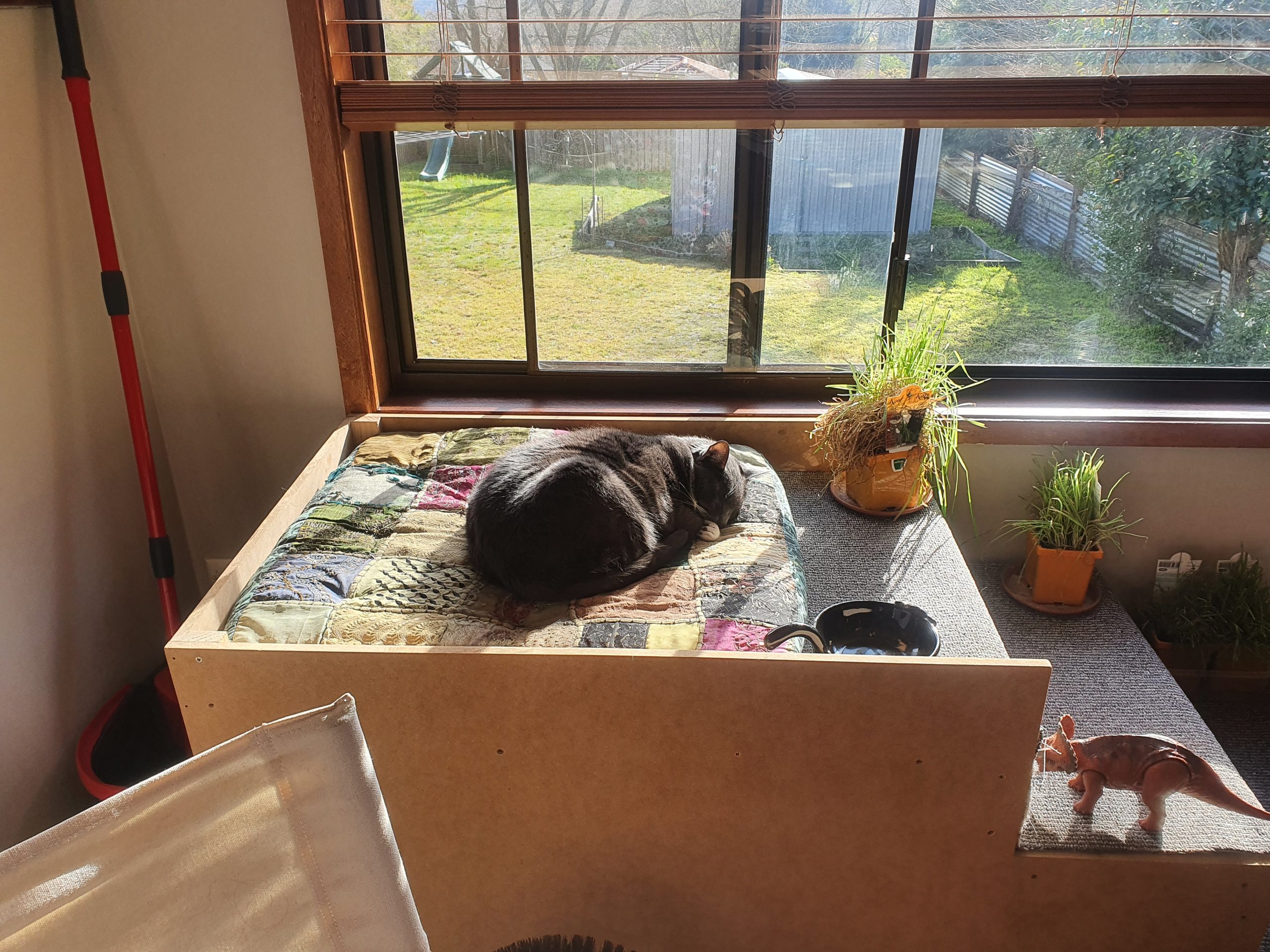 ---